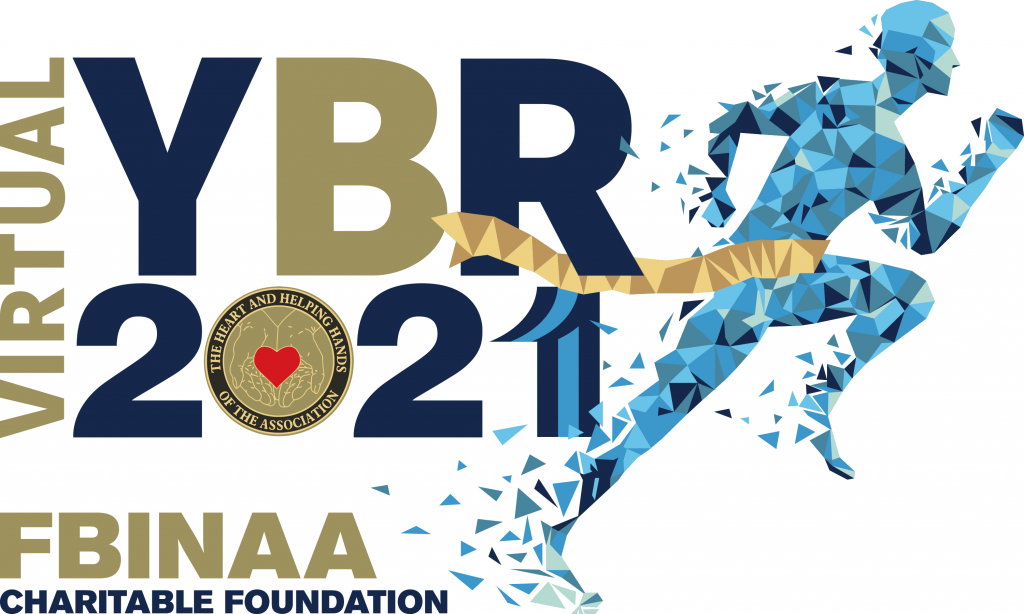 Need a Reason to Get Out and Get Moving???!!!
Participate in the 2021 FBINAA Charitable Foundation Virtual Yellow Brick Run!
The past year has been challenging and we are all looking forward to what 2021 will bring. The 2021 Virtual YBR is the perfect opportunity to get out and get moving! You can participate on your own, with family and friends, or with your FBINAA Chapter.
This virtual run is designed to keep you on your fitness journey while supporting a great charity, the FBINAA Charitable Foundation. The Virtual Yellow Brick Run is a 6.1 mile run, walk, skip or hop…you decide. This run is reminiscent of the physical training final challenge graduates completed during their National Academy program.
Timeframe of the Yellow Brick Run:
Registration is open! Once you are registered, you can complete your run anytime before July 8, 2021. We will be announcing the final race results by August 1, 2021.
The Virtual YBR Registration fee is $50 and will include a T-shirt, Race Medal, Bib and FedEx shipping.
Make sure to register early! If you are the first person to register in your Session we will send you a bib with your session number on it!
When will my Race Packet Ship?
Race packets will begin to ship via FedEx on April 1, 2021, please note that no packets will be shipped before April 1st.
How many people can register?
The first 1,250 people who register will receive a race packet. Be sure to register early to ensure you receive your preferred T-shirt size as quantities will be limited in each size.
How will I know if I am within the first 1,250 people to register?
We will post on this page as well as on the registration form when we have reached 1,250 registrations.
Can I still register if you already have 1,250 registrants?
Yes, you can still register, but you will not receive a race packet.
Can I register if I do not live in the US?
Yes, but unfortunately no race packets can be shipped outside the US so your entire $50 registration fee will be a donation to the Charitable Foundation. If you are an international registrant and you have someone who can receive your race packet in the US we are happy to ship it to them on your behalf.
Send us your photo or video!
We love seeing everyone staying active and doing great deeds. Send us your creative videos or photos of you participating in the Yellow Brick Run. Get creative, make it a photo op and wear your T-Shirt, Bib and Medal.
A Little Friendly Competition:
We know how competitive this group is. We will recognize the FBINA Session and the FBINAA Chapter that has the highest participation percentage. Get your colleagues motivated and moving!
What is a Virtual Race?
The Virtual Yellow Brick Run is a race that can be run (or walked) from any location you choose. You can run, jog, or walk on the road, on the trail, on the treadmill, at the gym or on the track (or even at another race). You get to run your own race, at your own pace, and time it yourself. Make it an event by running with your spouse, kids, fido, session mates, or your entire FBINAA Chapter!!!