Chapter Day at the Races – July 21, 2023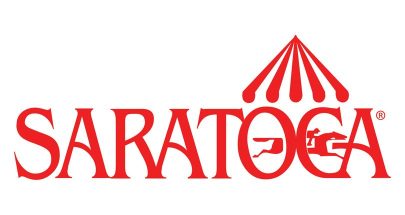 JOIN US FRIDAY, JULY 21st at THE SARATOGA RACECOURSE!
Come join us on Friday, July 21st, 2023, for our annual day at the races! The Historic Saratoga Racecourse is the oldest thoroughbred racetrack in the nation. Every summer people from all over the world come and enjoy this unique venue and first-class horse racing.
Our Chapter has reserved three tables for 30 people at The Rail within the prestigious 1863 Club (depicted above on the left). Watch the races and socialize in style from the climate-controlled room and a front-row view of the action from the apron. The Rail is also close to the horse path and private betting terminals. Bring your family and see your FBINAA class alums. Tickets are $160 per person, which includes:
· Admission to the track with reserved seating in the The Rail Restaurant and a Racing Program (business casual attired required).

· A full buffet, soft drinks, and gratuity.

· Your seat at the table is yours all day, beginning at 11 am and until approximately 6 pm.

· Further instructions on ticketed entry will be provided prior to the event.
Contact event chairs for further info:
Darren Miller: darren.miller@doccs.ny.gov
Tom Kelly: TKelly@schenectadyny.gov
Mitch Paurowski: Mitchpaurowski@gmail.com
We look forward to seeing you there!
Reserve your seat by May 18 (No more tickets sold after this date).