The William J. Willett Memorial Award
Commissioner, Nassau County Police Department 
Graduate 84th Session, FBI National Academy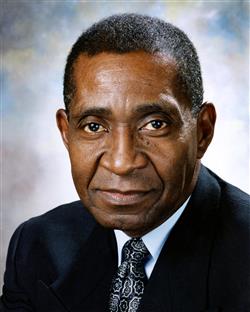 William J. Willett joined the Nassau County Police Department in the 1950s, serving first as a beat cop for a predominately White community. Over the course of his nearly 50 year career, William moved up the ranks, becoming the first African-American to hold several top positions, including Inspector, Deputy Commissioner and in 2000 he was appointed Police Commissioner-the department's highest position.
To those who worked with him, Commissioner Willett was a fair, compassionate and dedicated police officer, a great friend, and the perfect boss.

Commissioner Willett was born in Glen Cove on May 4, 1931. After graduating from high school, he enlisted in the United States Navy and served a four-year term during the Korean Conflict. Upon his return, Commissioner Willett pursued a career in law enforcement and, in 1953, worked as one of the first African-American beat cops in Nassau County.
In 1957, he married his wife, Floretta, and by the early 1960s the couple moved to Westbury. Over the years, as their family grew to include seven children, so did Commissioner Willett's career with the department. He spent a great deal of the 1960s and 1970s working with department's Community Relations Bureau. In 1981 he was named Deputy Chief of Patrol and 11 years later, in 1992 was one of three candidates considered for commissioner. In 1994 William was named First Deputy Commissioner of Police and in 2000 then-County Executive Thomas Gulotta named him Commissioner.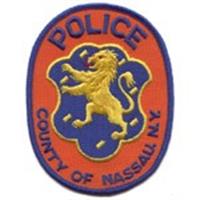 On April 16, 2003 hundreds of county officials and law enforcement officers throughout Nassau County lined Post Avenue to pay their final respects to Commissioner Willett. Commissioner Willett, who retired from the police department in 2002, lost his battle with lung cancer and died on April 12. He was 71 years-old.
At the time of his death, Commissioner Willett was survived by his wife, Floretta; sons Blake of West Babylon, Daniel of Westbury, daughters Theresa and Rachell of Westbury, brothers George of Winston-Salem, NC, and John and his sister Elsie Drewery of Glen Cove.
To Qualify for the Award:
The William J. Willett Memorial Award was created by unanimous decision of the FBI National Academy Associates, New York State and Eastern Canada Chapter Executive Board, NYC Division and the FBI NYO in 2006. It is awarded annually to a Dues Current National Academy Graduate. The best score is judged by the Range Instructors and a commemorative trophy is awarded. In addition, the winner's name and NA Session Number is placed on a plaque located in the Commissioner's Office at the Nassau County Police Department.
Criteria for the Award:
1) This is a competitive firearms shooting event.
2) The best score at a "Bulls-Eye-Target" is judged the winner.
3) The award can only be won one time.

Past Participants:
| | | |
| --- | --- | --- |
| Year | Name | Session # |
| 2016 | Christian, Frank | 267th |
| 2015 | Mohl, Christopher | 251st |
| 2014 | Chernaski, Stefan | 232nd |
| 2013 | Meyer, William | 253rd |
| 2012 | Mineo, Randolph | 195th |
| 2011 | Szabo, Michael J. | 237th |
| 2010 | Dorsey, Michael T. | 225th |
| 2009 | Velotti, Thomas | 221st |
| 2008 | Boscia, Paul A. | 217th |
| 2007 | Schnedier, Jr., Joseph E. | 146th |
| 2006 | Gutersloh, William F. | 120th |