Youth Leadership Program
The 2024 Youth Leadership Program Session 25 will be June 20th – 28th. 
*Applications must be submitted to the YLP Coordinator by February 2nd, 2024. 
The FBI National Academy Associates, Inc. (FBINAA) supports the young leaders of tomorrow through the Youth Leadership Program (YLP) by offering qualified students the opportunity to participate in an eight-day program of leadership development. The YLP is designed to offer lifelong enrichment opportunities to youth who have demonstrated above average academic standards and good citizenship in efforts to support these exceptional young leader's drive for knowledge and their desire to make a difference in the world. In the tradition of the FBI National Academy, the mission of the FBINAA YLP is to provide a foundation in ethical & moral leadership that encourages our students to further develop the knowledge, skills, and abilities necessary to accept the challenge of leadership as a way of life. The FBI National Academy Associates, Inc. is a private 501(c)(3) nonprofit organization and is not a part of the Federal Bureau of Investigation or acting on behalf of the FBI. The FBINAA annual YLP is an intense program of classroom study, physical challenges, guest lectures, and leadership experiences. The YLP is limited to 62 students, ages 14-16, from around the world who are rising high school sophomores and juniors. The selection process is highly competitive as, on average, each chapter is provided the opportunity to send one student to YLP each year.
Applications, questions, and further information can be requested through the Chapter YLP Coordinator, Reva Navarro at: reva_navarro@yahoo.com

To be qualified for this program you must:

– Be age 14, 15, or 16 years old at the start date of the program

– Demonstrate high academic standards and good citizenship


Youth Leadership Program Recipients
Congratulations to our 2023 Youth Leadership Program Recipients!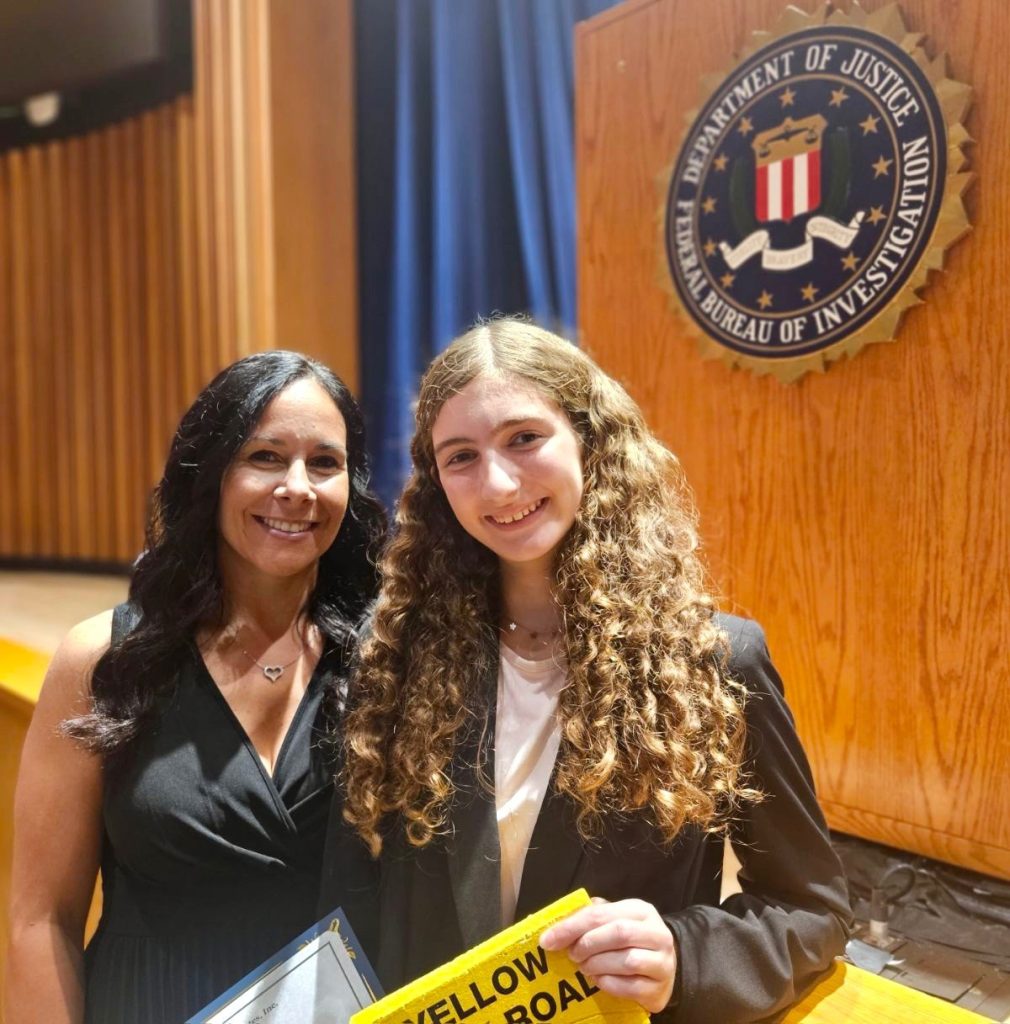 | | | |
| --- | --- | --- |
| Session # | Year | Congratulations to: |
| 24 | 2023 | Caroline K. |
| 24 | 2023 | James H. |
| 23 | 2022 | Madeleine M. |
| 23 | 2022 | Ryan R. |
| 22 | 2021 | Anthony R. |
| 22 | 2021 | Samara F. |
| 21 | 2019 | Mia C. |
| 21 | 2019 | Eamon Y. |
| 20 | 2018 | Andrew R. |
| 19 | 2017 | Aidan Y. |
| 19 | 2017 | Elizabeth H. |
| 18 | 2016 | Natalie C. |
| 18 | 2016 | Logan J. |
| 17 | 2015 | Jacklyn K. |
| 17 | 2015 | Margaret M. |
| 16 | 2014 | Carson G. |
| 16 | 2014 | Jndejah S. |
| 15 | 2012 | Tyler R. |
| 15 | 2012 | Cailin W. |
| 14 | 2011 | Taylor B. |
| 14 | 2011 | Elizabeth W. |
| 13 | 2010 | Colm S. |
| 13 | 2010 | Justice C. |
| 12 | 2009 | Jacob M. |
| 12 | 2009 | Robert V. |
| 12 | 2009 | Branson B. |
| 11 | 2008 | Kevin B. |
| 11 | 2008 | Daniel B. |
| 11 | 2008 | Amanda S. |
| 10 | 2007 | Brooke L. |
| 10 | 2007 | Luke P. |
| 10 | 2007 | Evan S. |
| 9 | 2006 | Sean D. |
| 9 | 2006 | Vincent M. |
| 9 | 2006 | Kaleigh M. |
| 8 | 2005 | Rick L. |
| 8 | 2005 | Ryan S. |
| 8 | 2005 | John W. |
| 7 | 2004 | Paul L. III |
| 7 | 2004 | Marie Lin W. |
| 6 | 2003 | Paul L. III |
| 6 | 2003 | Marie Lin W. |
| 5 | 2002 | James R. III |
| 5 | 2002 | Dana C. |
| 5 | 2002 | Sean S. |
| 4 | 2001 | Sarah J. |
| 4 | 2001 | Darcy W. |
| 3 | 2000 | Dennis D. |
| 3 | 2000 | Gabriel T. |
| 2 | 1999 | Laura S. |
| 2 | 1999 | Aaron S. |
| 1 | 1998 | Jeanette M. |
| 1 | 1998 | Kerry W. |