West Point Game and Tailgate – October 22, 2022
October 22, 2022 @ 8:00 am

-

3:00 pm

$45 – $60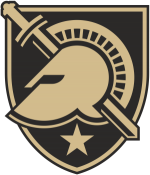 FBI National Academy Associates
New York / Eastern Canada Chapter
Annual West Point Football Game and Tailgate
Saturday October 22, 2022
West Point vs Louisiana Monroe
Tailgating starts at 0800 hrs
Event will be held at the Criminal Investigation Division Headquarters inside the Thayer entry gate
Game opening ceremonies begin at 1145 hrs
Kickoff is at 1200 hrs
Food will be served prior, during and after the game.
The below prices are for dues paying members only.
Prices are:
$60.00 for adults (16 and over)
$50.00 for children (10-15)
$45.00 for children under 10
This year all payments will be made via PayPal
All attendees must fill out the registration form and email it after payment
For additional information please contact Frank Pierri
e-mail: francismpierri@gmail.com
cell# 845 742-2604
We only have 200 tickets available for this event.
This event sold out last year!
No reservation will be accepted after October 15, 2022
WEST POINT FOOTBALL GAME and TAILGATE
Registration form
Name : ______________________________________
Email: (for parking pass) ___________________________________
#Adult tickets _____ #Children (10-15) ______ #Children under 10 ______
Total tickets __________ Payment total ___________
Please make sure this registration form accompanies your payment
Please e-mail this for to Frank Pierri
francismpierri@gmail.com